VOICE & CONNECTIVITY SOLUTIONS
Unleash the power of Leased Lines for Uninterrupted Connectivity
Our Leased Lines for businesses offer a private, dedicated internet connection that is solely for your use. It ensures that your business gets reliable, high-speed internet without the congestion that can occur with traditional shared networks. Whether it's for supporting critical applications, enabling seamless remote work, or ensuring uninterrupted communication, our leased lines provide a dependable connection that matches the pace of your business.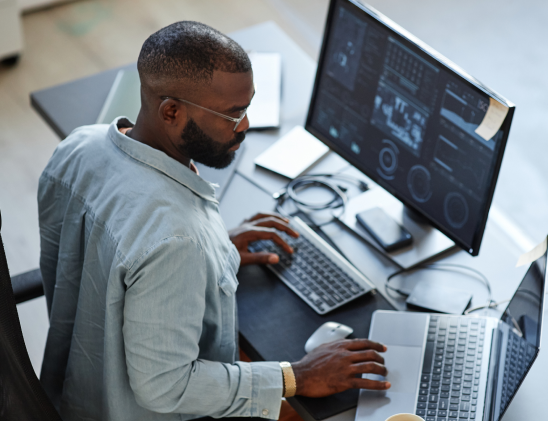 How We Implement Leased Lines into Your Business
Implementing our Leased Lines into your business operations begins with a thorough assessment of your current network infrastructure and understanding your specific internet needs.
Our dedicated team then designs a bespoke solution that offers the bandwidth and reliability your business demands. Installation involves setting up a dedicated line from our nearest point of presence to your premises, followed by configuring and testing to ensure optimum performance.
We offer continuous support and maintenance, so your business can benefit from uninterrupted, high-speed connectivity without any hassles.
Drive performance in your business