SIEM (24/7/365 security monitoring)
Because in Security, there are no Days off. We're Your Round-the-clock Digital Guard
Our powerful SIEM solution provides round-the-clock monitoring for your business. Our platform amalgamates crucial security data from across your IT infrastructure, analyses it for signs of malicious or anomalous activity, and generates alerts for potential security incidents. With capabilities spanning real-time event log analysis, advanced threat detection, and automated incident response, our SIEM solution delivers comprehensive and continuous oversight of your digital landscape, 24/7/365.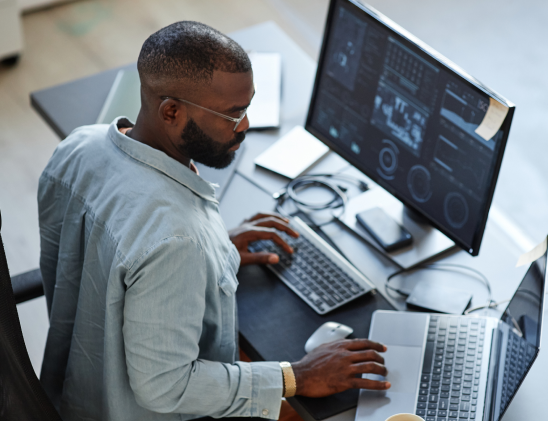 How We Implement SIEM (24/7/365 security monitoring) Into Your Business
Implementing our SIEM solution begins with an in-depth understanding of your current IT environment, security needs, and business objectives. We then design and configure the SIEM platform to gather and analyse security data from your network, systems, and applications. 
Next, we set up security alerts and response procedures based on your specific risk profile and requirements. Our SIEM tool integrates seamlessly with your existing infrastructure, and our team provides thorough support and training throughout the implementation process, equipping your IT staff with the skills to effectively manage and respond to security incidents.
Drive performance in your business