Always Alert, Always Ready: Your IT Safety Net in a Non-Stop Business World
Our Critical 24/7 IT Support is an essential service designed to provide your business with round-the-clock technical assistance. This service ensures that, regardless of the hour or day, our team of dedicated professionals is always on standby to resolve any IT issues that may arise. Our out-of-hours support guarantees that no technical hiccup stands in the way of your business continuity. From hardware malfunctions to software glitches, network issues to security breaches, we've got you covered with our proactive, rapid-response IT support.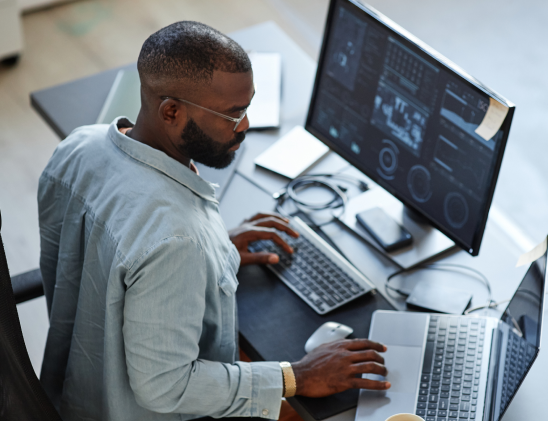 How We Implement Our Critical 24/7 IT Support into Your Business
Implementing our Critical 24/7 IT Support into your business is a seamless process. We begin with a comprehensive understanding of your business operations, IT infrastructure, and unique needs. Our team then works with you to establish the preferred communication channels, set up necessary systems, and agree on the response time parameters.
This service can be easily integrated with your existing IT infrastructure, with minimal disruption to your daily operations. Our goal is to ensure your peace of mind, knowing that professional help is just a call or message away, at all times.
Drive performance in your business