CLOUD & HOSTING SOLUTIONS
Bringing Productivity and Security to Your Business
Microsoft 365 offers a single, integrated technology solution that combines the Office productivity apps users know and love with granular device management and best-in-class security features designed for the needs of small to mid-sized businesses, 365 empowers your business to communicate and collaborate while keeping your data protected.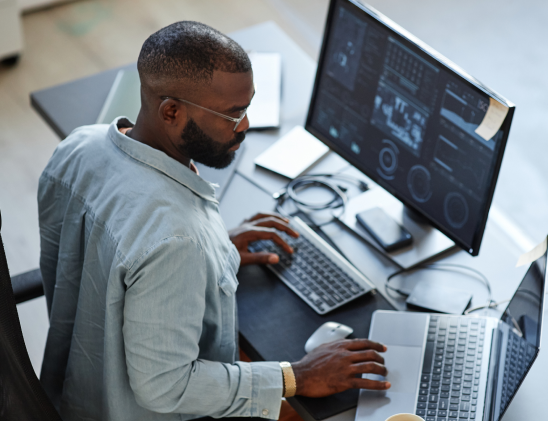 How we Implement Microsoft 365 Into Your Business
Integrating Microsoft 365 into your business operations starts with a comprehensive evaluation of your current IT infrastructure and a deep understanding of your specific productivity and collaboration needs.
Our dedicated team then designs a customised solution that provides the features and reliability essential for your business demands. Implementation includes setting up Microsoft 365 from our expert deployment team to your company's systems, followed by meticulous configuration and testing to ensure optimal performance.
We provide ongoing support and maintenance, ensuring your business benefits from uninterrupted access to the full suite of Microsoft 365 applications without any hassles.
Drive performance in your business