Managing Passwords Should be Effortless, not Stressful. Let us Secure Your Digital World
Our password management solution is designed to consolidate and fortify your digital security efforts. It stores and organises all your passwords, PINs, and other sensitive credentials in one secure vault, accessible only through a master password. With industry-leading encryption and a user-friendly interface, it makes password management efficient and secure. It goes beyond mere password storage, offering features like password generation, two-factor authentication, and secure sharing, making it an all-in-one solution for your digital security needs.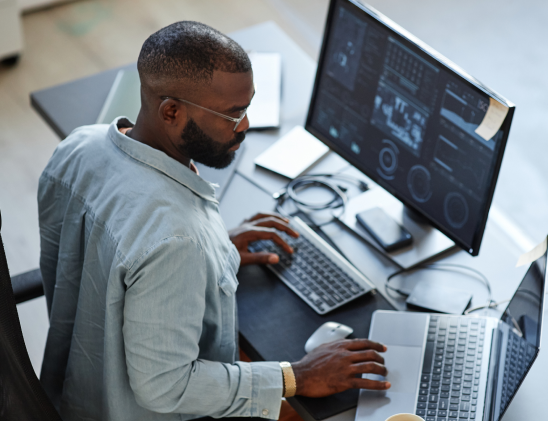 How we Implement Our password Management Solution into Your Business
Integrating our password management solution into your business is a simple and straightforward process. It can be seamlessly integrated into web browsers and mobile apps, making it easy for your team to generate, save, and fill passwords wherever they are working. Our support team will guide you through the process and offer training to ensure your team understands how to use to its fullest.
Drive performance in your business